Written By: carshop.co.za (12/12/2022) Proton X50 Review – 1.5T Executive: We Were Not Expecting This
Calvin Fisher spends a week with the new Proton X50 SUV and with it finds an unassuming gem. Has much to report.
A quick history lesson
Proton. Let's unpack this mercurial badge, shall we? And with it, the great geography lesson it entails. Proton Holdings is the same Malaysian auto firm we remember from a decade ago, with vehicles such as the Savvy and Saga. Cars that are famous for existing and not much else.
The marque was recently acquired by Chinese manufacturer, Geely – but benefits from many features and traits of Swedish stalwart, Volvo. Why? Because Geely owns Volvo, lending it some much-needed gravitas and an upgrade in quality. Ditto it would seem, for Proton. With a genealogy this contrived, I was expecting a car equally as muddled. So, imagine my surprise upon delivery of the Proton X50, and finding in it a well-consolidated compact SUV. There's a lot to love here.
So what do we have here?
Its full name is the Proton X50 Executive and it sells for R535,900. The only model dearer is the flagship Premium derivative for R579,900 – but my test unit is hardly barren. Across the range, which also includes a Standard (R449,900) and Luxury model (R499,900), you'll find the same turbocharged three-cylinder 1477cc petrol motor. It brandishes 110kW and 226Nm across all but the Premium model where they've turned up the wick to the tune of 130kW and 255Nm.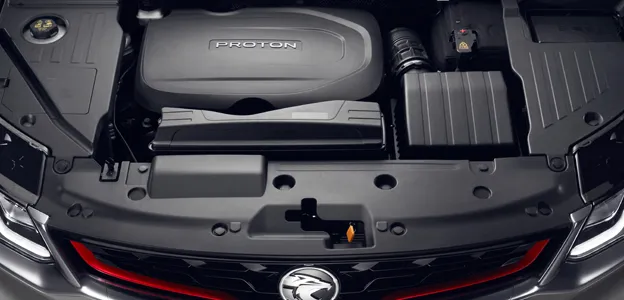 You'll find numbers similar to these in another engine, the Volvo T3 – hinting at some commonality. Which I can believe, because the Proton X50's motor is a gem – smooth and tractable and with a pleasant note to it. It's been paired with a 7-speed dual clutch auto, which sends power exclusively to the front wheels. The electric power steering is well weighted, although typically numb at the centre. Par for the course in this segment, if I'm being honest and not at all unnerving, designed that way to deal with the tedium of traffic.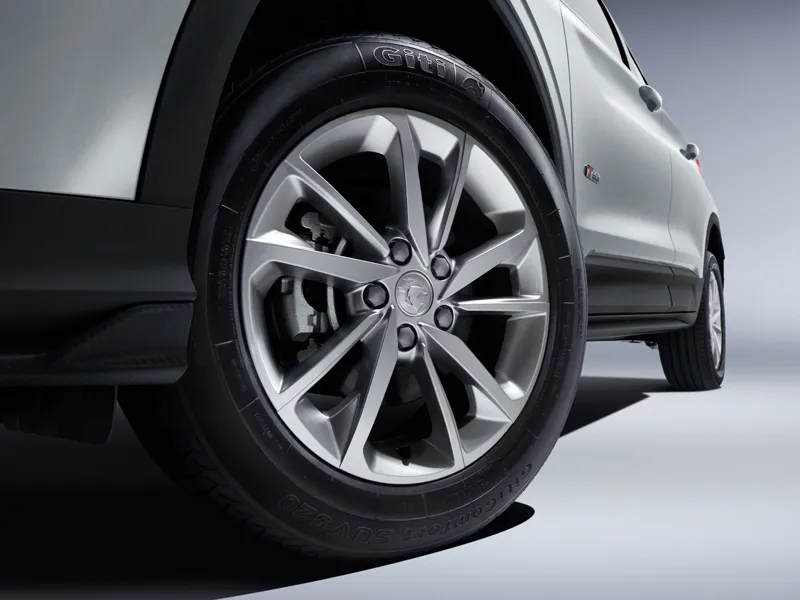 Our Executive unit wears 18-inch alloys and they look great in the X50's gaping arches. The visuals are non-offensive, it's arguably a good-looking car, if not striking or purposefully divisive. I wish they'd done more with it yet cannot fault it for its pure form. Black plastics contrast starkly with the white paint, and then there's the inclusion of a bold body-coloured rear diffuser wing. There are hints of other vehicles in its styling (Ford Kuga?) but nothing you'd accuse it of copying outright. The result remains cohesive, attractive – and a clue as to what happens when you climb inside.
Moving on/in to the bridge
I've touched on the engine, alluded to the performance, but what about the theatre of operations – the cabin? In short. It's a treat, the oxblood hide reminiscent of the Range Rover Evoque I had years ago. And ditto the Lexus IS350 I replaced it with. Good company then, Proton. I've argued in the past that all that is required for success in this industry is an SUV with Android Auto and a fancy interior. Naturally, the X50 is all of those things, but wrapped into a quality package that stuns.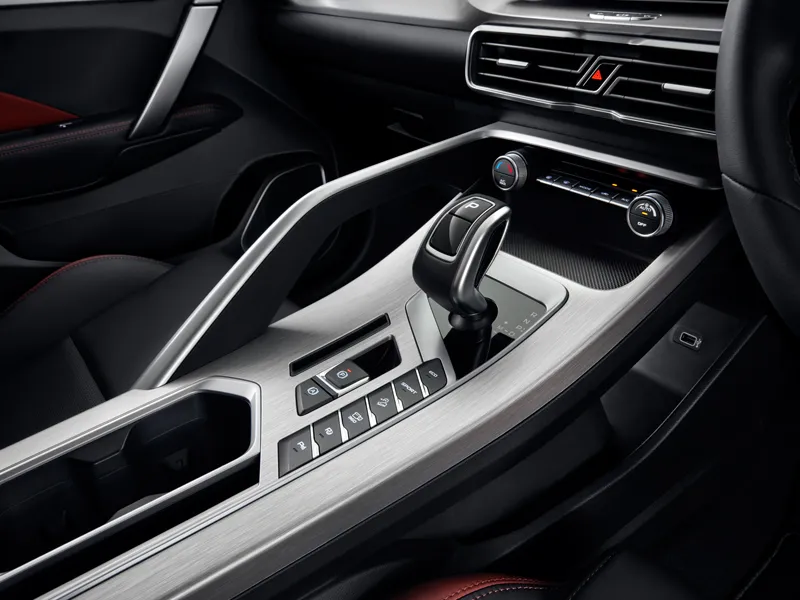 I'm not kidding, this level of competence and restraint on display here is rare in a segment that is drowning in a deluge of Chinese options. How much of that is testament to the Volvo connection is up for debate.
And yes, I said restraint. It's easy to impress when your cabin is chock full of fancy lights, big screens and chintzy surfaces. Proton have avoided going that route with a tasteful, leathery living space that manages to feel contemporary yet somehow again, not derivative. I genuinely felt as though I was piloting a premium machine, and a smooth aspirated three-pot upfront only fortified this experience.
The seats were appreciably comfy, the controls pleasantly tactile and the appointments as I've mentioned before, were abundant. Paddle shifters, driving modes and a start button for the driver, whilst the other occupants can enjoy the 10.25-inch infotainment centre I alluded to earlier, with its six-speaker sound system. The list of safety features is just as compelling, running the gamut from ABS, EBD, ESP and Brake Assist (so many acronyms) to parking sensors, a three hundred and sixty-degree camera and more.
Okay, let's wrap this up
As with any 'new' brand, it's hard to go 'all-in' on a debut product, there's just no telling how they'll ultimately perform in the rigours of real life. But I suspect that the Proton has what it takes to do the distance, literally and figuratively in a soft roader-loving Mzansi.