Proton X90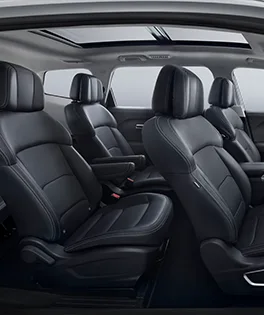 Indulge in unmatched spaciousness and generous legroom within the Proton X90 Adult 7 -Seater SUV, redefining comfort and relaxation for every journey.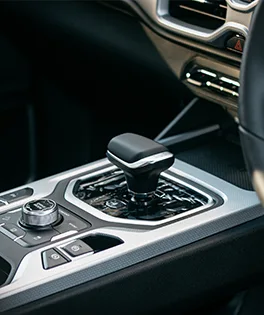 The Proton X90 boasts a comprehensive suite of advanced safety features, including its cutting-edge Advanced Driver Assistance Systems (ADAS).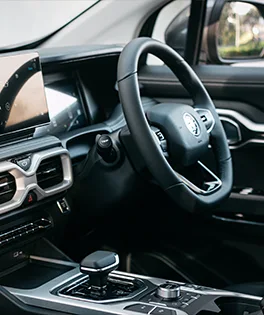 The Proton X90 is a well-rounded choice for modern drivers. Within its spacious interior is a harmonious blend of luxurious comfort, cutting-edge technology, and captivating panoramic views.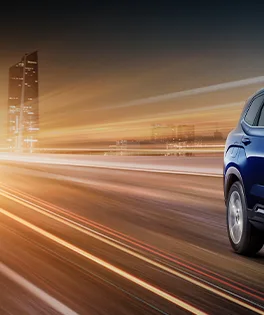 Powered by a 1.5-litre turbocharged 3-cylinder petrol engine with a 48V electric motor synergy system, the Proton X90, delivers seamless power, efficiency, and precision on every road.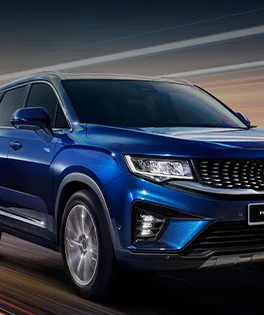 With outputs of 140kW and 300Nm, experience exhilarating performance in this vehicle.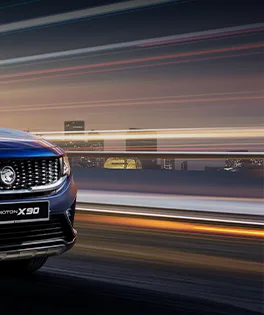 Designed to exceed expectations, the Proton X90 Hybrid combines advanced technology co-developed by Geely and Volvo, exquisite craftsmanship, and exceptional performance, delivering an unmatched driving experience. With its bold and contemporary design, the Proton X90 exudes elegance and commands attention on every journey, epitomizing Proton's commitment to innovation and style. One of the standout features of the Proton X90 is its spacious interior, specifically designed to accommodate up to seven adult passengers comfortably. With ample legroom and headroom in all three rows, the Proton X90 ensures a relaxed and enjoyable journey for every occupant. The clever layout and thoughtful design of the cabin maximize space utilization, allowing passengers to stretch out and indulge in a first-class seating experience. Whether embarking on a family road trip or simply commuting with a large group of friends, the Proton X90's generous space guarantees that everyone can travel in utmost comfort, making it the ideal SUV for those who value both style and practicality.
Driven by a power plant featuring the Volvo designed 1.5-litre TGDi engine mated with a 48V electric motor synergy system, it promises to deliver reduced fuel consumption, lower emissions, improved performance, and an all-round smoother driving experience.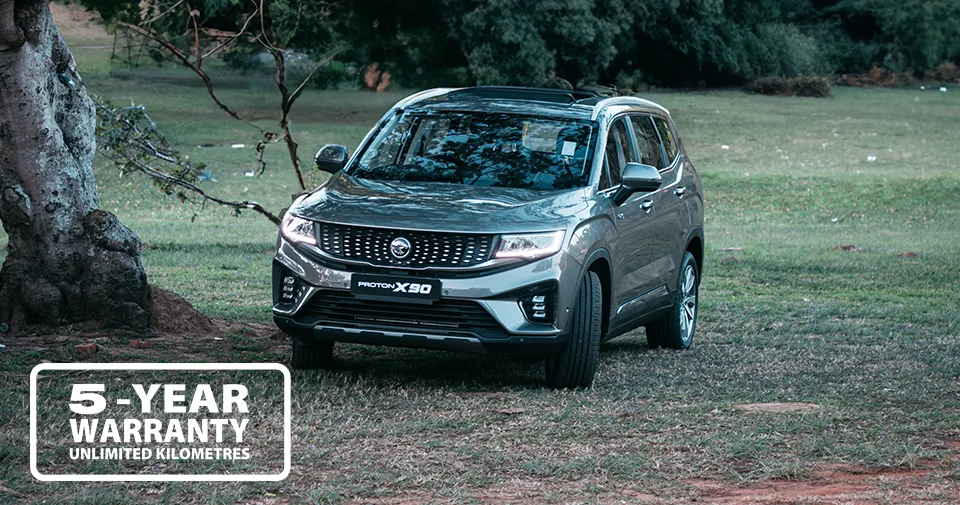 Proton Warranty
The Proton warranty stands as our commitment to you! This 5-year unlimited kilometer warranty not only covers you, but also seamlessly transfers to future owners, ensuring your car's protection and preserving its resale value. This promise grants subsequent buyers the same peace of mind as purchasing brand new, securing your Proton's enduring worth.
Proton Service Plan
Our network of Proton dealers is well-equipped to expertly maintain your vehicle according to recommended intervals. Upon Proton purchase, you can opt for a service plan tailored to your preferred kilometers and duration, ensuring optimal mechanical upkeep and the longevity of your car's performance.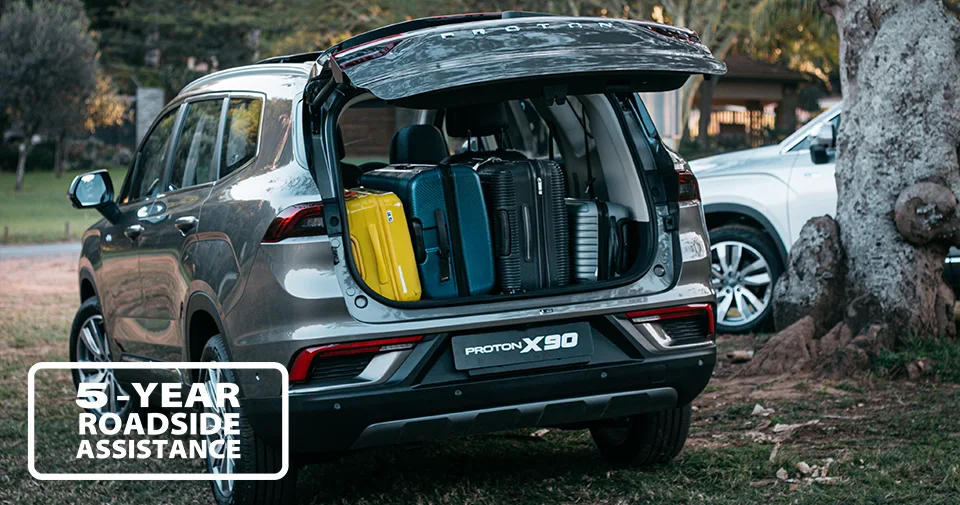 Proton Roadside Assistance
kilometers and duration, ensuring optimal mechanical upkeep and the longevity of your car's performance.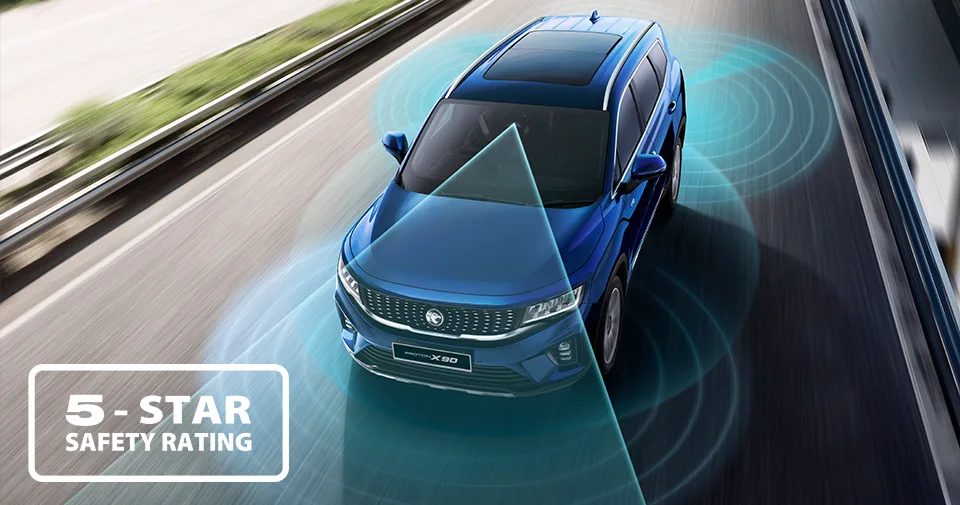 Proton Safety Rating
The 5-star ASEAN NCAP safety rating guarantees that your Proton has successfully undergone a comprehensive series of tests. These assessments evaluate your car's design and features, providing you with utmost support in preventing accidents and ensuring optimal protection in the unlikely event of a collision.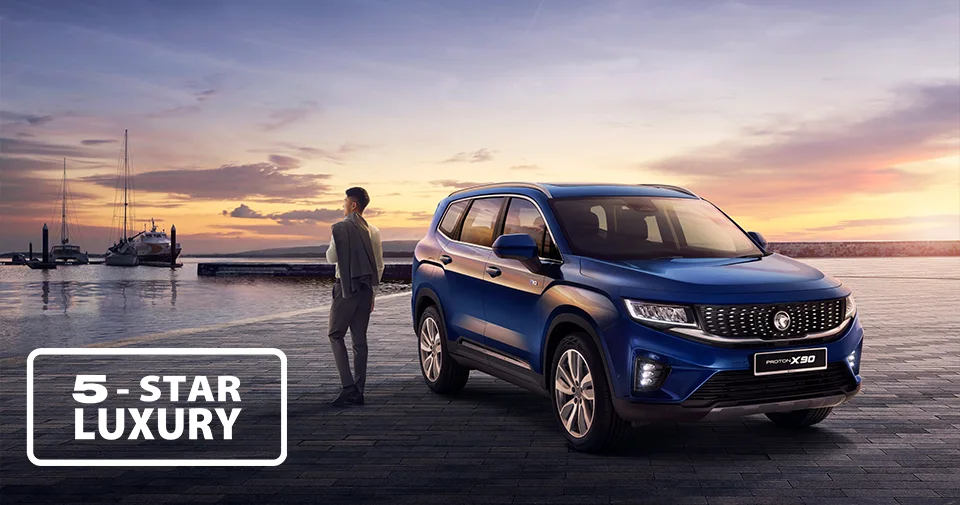 Proton Luxury
Proton South Africa introduces a realm of opulence within their latest vehicles. Elegance emanates from the sleek exterior contours and intricate features. Through every detail in the Proton vehicles, you will come to see that there is meticulous dedication and craftsmanship in every aspect.
Colour Variations and Specifications May Vary
Price & technical
specifications
3 Cylinders In-Line, 12 Valve DOHC, TGDi
with 48V Electric Motor Synergy System
Turbocharged Gasoline Direct Injection
3 Cylinders In-Line, 12 Valve DOHC, TGDi
with 48V Electric Motor Synergy System
Turbocharged Gasoline Direct Injection
3 Cylinders In-Line, 12 Valve DOHC, TGDi
with 48V Electric Motor Synergy System
Turbocharged Gasoline Direct Injection
3 Cylinders In-Line, 12 Valve DOHC, TGDi
with 48V Electric Motor Synergy System
Turbocharged Gasoline Direct Injection
7-Speed Dual Clutch Transmission
7-Speed Dual Clutch Transmission
7-Speed Dual Clutch Transmission
7-Speed Dual Clutch Transmission
MINIMUM TURNING RADIUS (M)
SUSPENSION (FRONT / REAR)
MacPherson Strut / Multi-Link
Ventilated Disc / Solid Disc
MacPherson Strut / Multi-Link
Ventilated Disc / Solid Disc
MacPherson Strut / Multi-Link
Ventilated Disc / Solid Disc
MacPherson Strut / Multi-Link
Ventilated Disc / Solid Disc
Length x Width x Height (mm)
Intelligent Entry with Start Button
Driver Power Lumbar 2-Way
All Windows : with Anti-Trap
All Windows : with Anti-Trap
All Windows : with Anti-Trap
All Windows : with Anti-Trap
Electronic Braking System
Electronic Stability Control
Autonomous Emergency Braking
Forward Collision Warning
Blind Spot Information System
Intelligent High Beam Control
Door Opening Warning System
Immobiliser & Anti-Theft Alarm
6 (Front, Side & Curtain)
6 (Front, Side & Curtain)
6 (Front, Side & Curtain)
6 (Front, Side & Curtain)