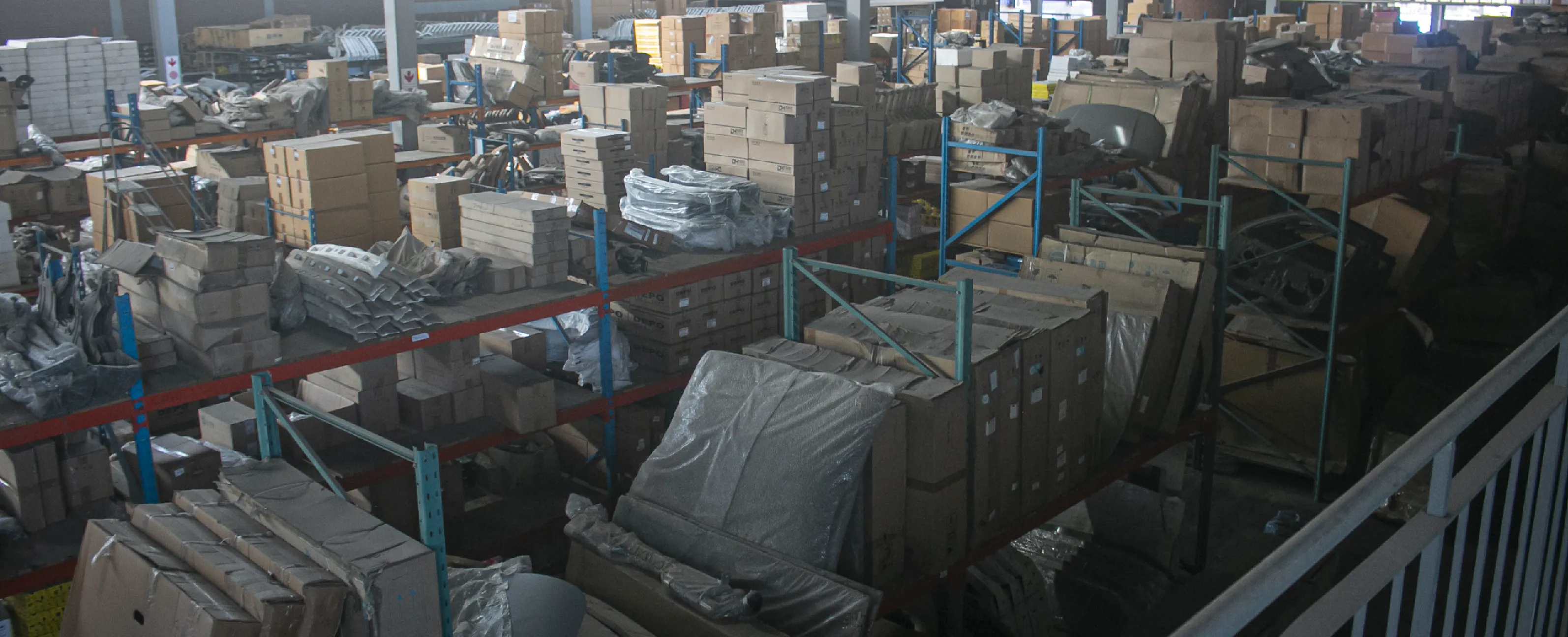 LOOKING FOR A PART OF YOUR PROTON?
Proton South Africa is proud to offer our customers a state-of-the-art 10,000m2 parts warehouse, conveniently located in Pretoria. With ample stock on hand, we are well-equipped to meet your parts needs quickly and efficiently.
The size of our warehouse is a significant advantage that allows us to provide our customers with a more comprehensive and efficient service, with a larger range of parts readily available. Having a large warehouse means that we can stock a wide range of parts for various Proton models, ensuring that we can quickly fulfill our customers' needs. This reduces the wait time for customers who need parts, as they are more likely to find what they need in our warehouse without having to wait for us to source it from elsewhere.
In the rare event that we do not have the part you require in our local inventory, we have direct access to the factory in Malaysia, ensuring that we can source the necessary part and get it to you as soon as possible.
At Proton South Africa, we pride ourselves on our commitment to customer satisfaction, and our extensive inventory and access to factory resources allows us to provide you with the best possible service.
If you are looking for a particular part for your Proton, contact your nearest Proton Dealership, or the Proton Dealership that you bought your Proton X50, Proton X70 or Proton Saga from. Let them know what Proton car you have, what year it is and what part you require, and they will order the part for you from Malaysia.
Click FIND A DEALER to find the contact details for your nearest Proton dealership.