Proton X50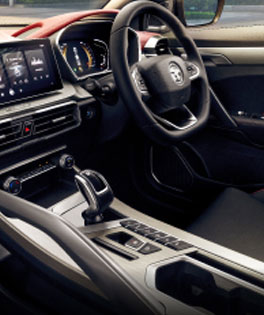 Feel safe and most importantly, be safe in the Proton X50. Should a collision take place, you are protected from every angle, keeping you and your family safe.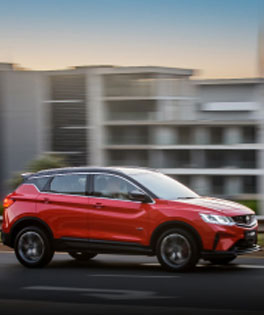 Electronic Stability Control
Always be in control no matter the road or weather conditions with the system designed to keep you steady and stable.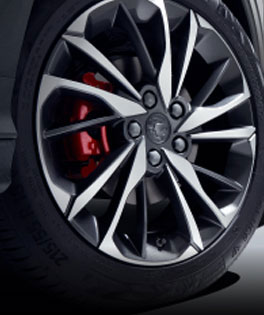 Tyre Pressure Monitoring System
Keep an eye on your tyre pressure, as conveniently as on your screen. The Proton X50 makes your journey safer than ever, whether you are running errands, going on holiday or you didn't avoid that pothole.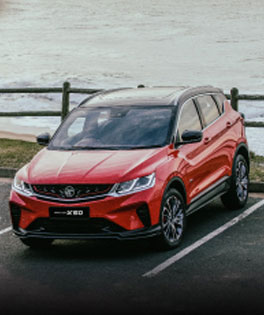 Parallel parking get you into a cold sweat? Let your Proton X50 do it for you! At the click of a button, let your X50 park you safely and intelligently!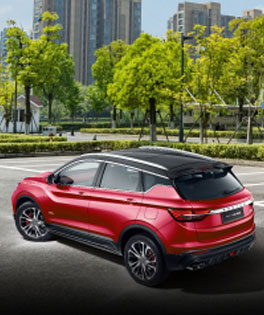 Have eyes everywhere! Have a complete view of your surroundings with the Proton X50's 360 camera. Front, back, side, Proton has got you!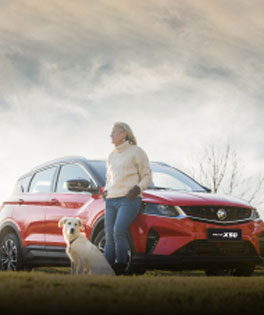 Safety always comes first and safety is the main priority of the X50! In every aspect of your car and drive, safety has been taken into great consideration when creating an SUV of excellence. Experience optimal safety!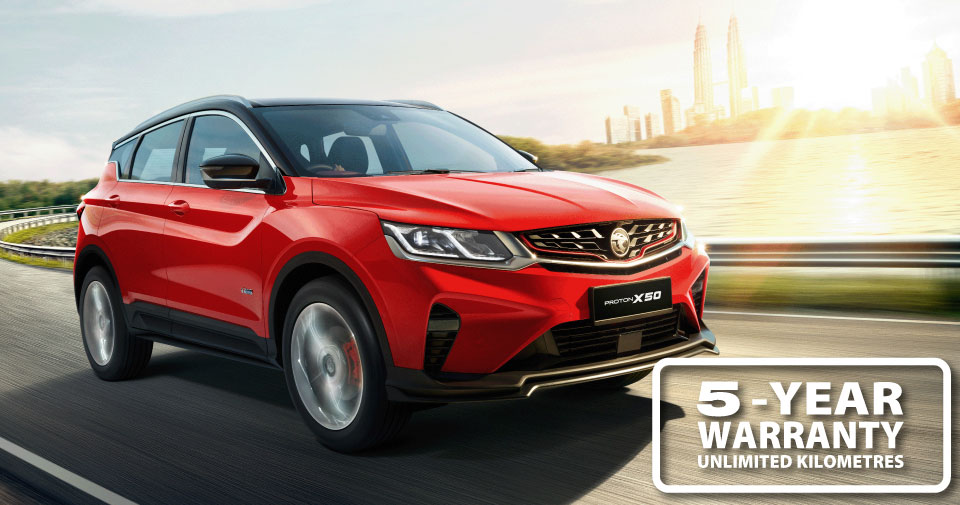 Proton Warranty
This class leading warranty gives you peace of mind and is fully transferable to subsequent owners. The transferability of the warranty will give the next owner the same peace of mind as if they were buying the car new, thereby maintaining the resale value of your PROTON.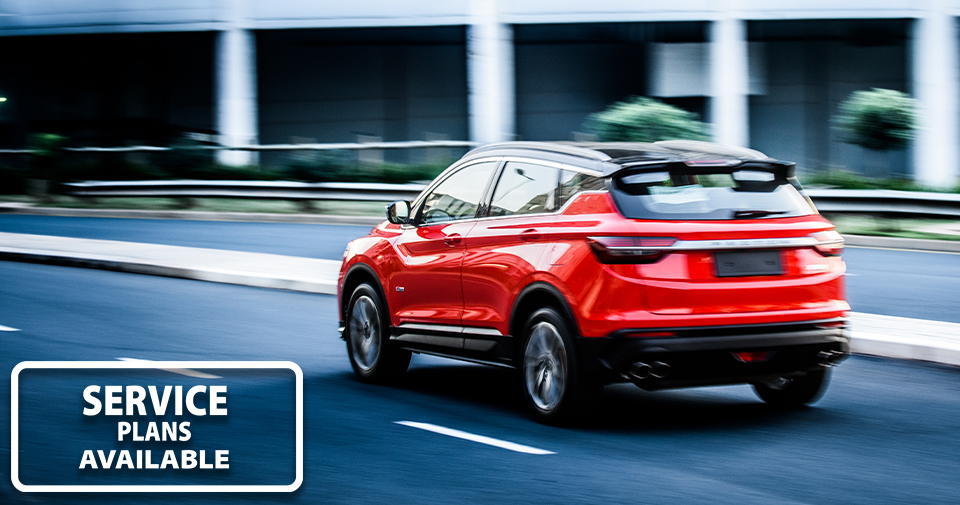 Proton Service Plan
This limited launch offer is a great hedge against inflation and will ensure your car is kept in peak mechanical condition at minimal cost to you. Rest easy knowing that PROTON will either repair or replace any damaged part of your vehicle during your services, as it sees appropriate, without charge (of items that's fall under the service plan), saving you money and keeping your PROTON running at optimum levels of performance.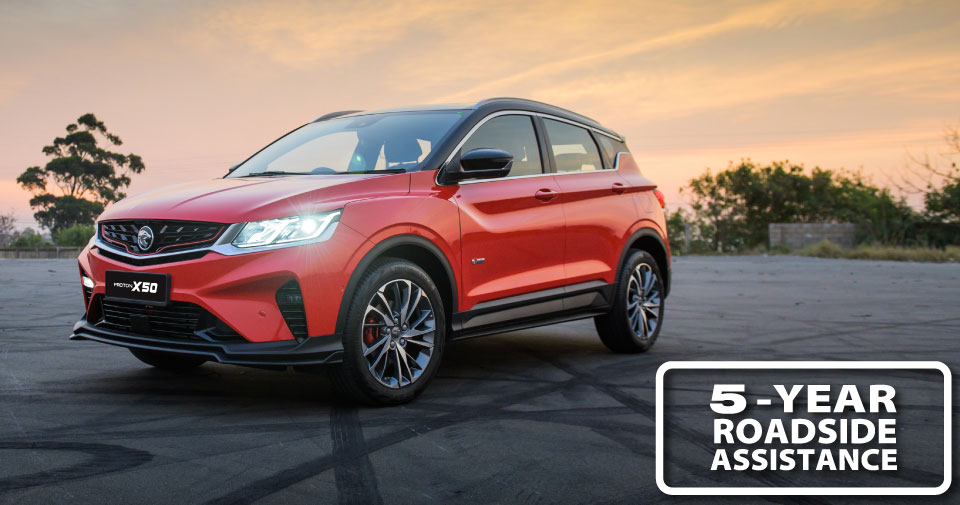 Proton Roadside Assistance
Being a mechanical item, although unlikely, things can go wrong. Should this happen we are here to assist with our countrywide network of trained dealers ready to come to your aid. PROTON has partnered with First Car Rental to leave you resting easy should you breakdown or be in an emergency on the road.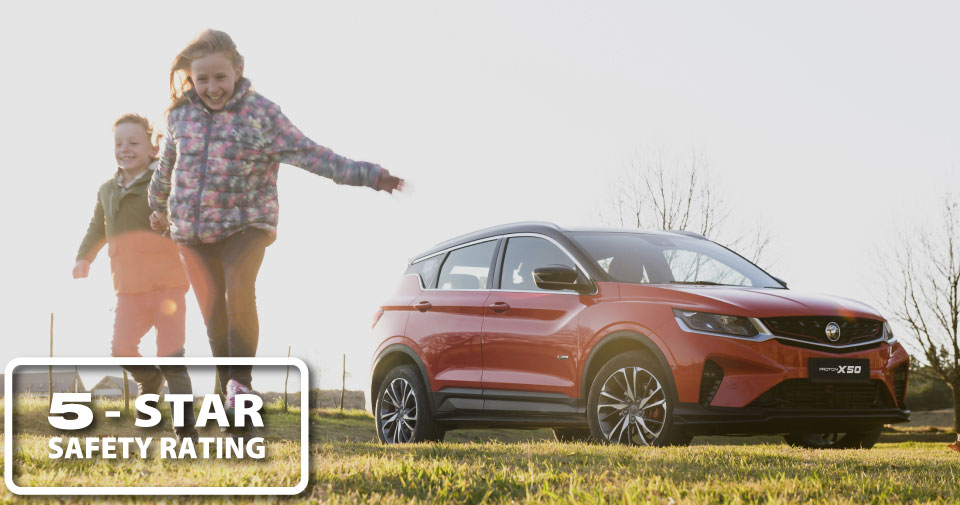 Proton Safety Rating
5 Star ASEAN NCAP safety rating gives you the assurance that your PROTON has passed a rigorous set of tests of the design and features of your car to ensure you have every assistance in avoiding an accident and should one occur you have maximum protection from injury.
Proton Luxury
PROTON SOUTH AFRICA brings you luxury in every way in their new vehicles. From the slick exterior lines, and curves, to the detail in every feature. When exploring the vehicles, it is not hard to see that a lot of effort and attention went into every element.
Colour Variations and Specifications May Vary
Price & technical
specifications
3 Cylinders In-Line, 12 Valve DOHC
3 Cylinders In-Line, 12 Valve DOHC
3 Cylinders In-Line, 12 Valve DOHC
3 Cylinders In-Line, 12 Valve DOHC
7-Speed Dual Clutch Transmission
7-Speed Dual Clutch Transmission
7-Speed Dual Clutch Transmission
7-Speed Dual Clutch Transmission
MINIMUM TURNING RADIUS (M)
SUSPENSION (FRONT / REAR)
MacPherson Strut / Torsion Beam
Ventilated Disc / Solid Disc
MacPherson Strut / Torsion Beam
Ventilated Disc / Solid Disc
MacPherson Strut / Torsion Beam
Ventilated Disc / Solid Disc
MacPherson Strut / Torsion Beam
Ventilated Disc / Solid Disc
Length x Width x Height (mm)
Intelligent Entry with Start Button
Driver Power Lumbar 2-Way
All Windows : with Anti-Trap
All Windows : with Anti-Trap
Electronic Braking System
Electronic Stability Control
Autonomous Emergency Braking
Forward Collision Warning
Blind Spot Information System
Intelligent High Beam Control
Door Opening Warning System
Immobiliser & Anti-Theft Alarm
6 (Front, Side & Curtain)
6 (Front, Side & Curtain)
6 (Front, Side & Curtain)