Written by: Proton South Africa
Proton South Africa hosted a competition, titled "Be My Proton" which ran for 15 weeks. This Valentines Giveaway attracted an overwhelming response across the country.
The Be My Proton Campaign was launched in October 2022 and allowed customers the opportunity to test drive a Proton X50 or a Proton X70 at one of the Proton dealerships around South Africa and take a selfie with the Sales Consultant which was then to be posted onto social media. On doing this process, they were entered into the "Test drive and win" competition.
The Grand Prize was a brand-new Red Proton X50 which was to be given away on Valentines Day.
Five finalists from around South Africa went head-to-head as they took their shot at winning a brand-new Proton X50 to the value of R579 900.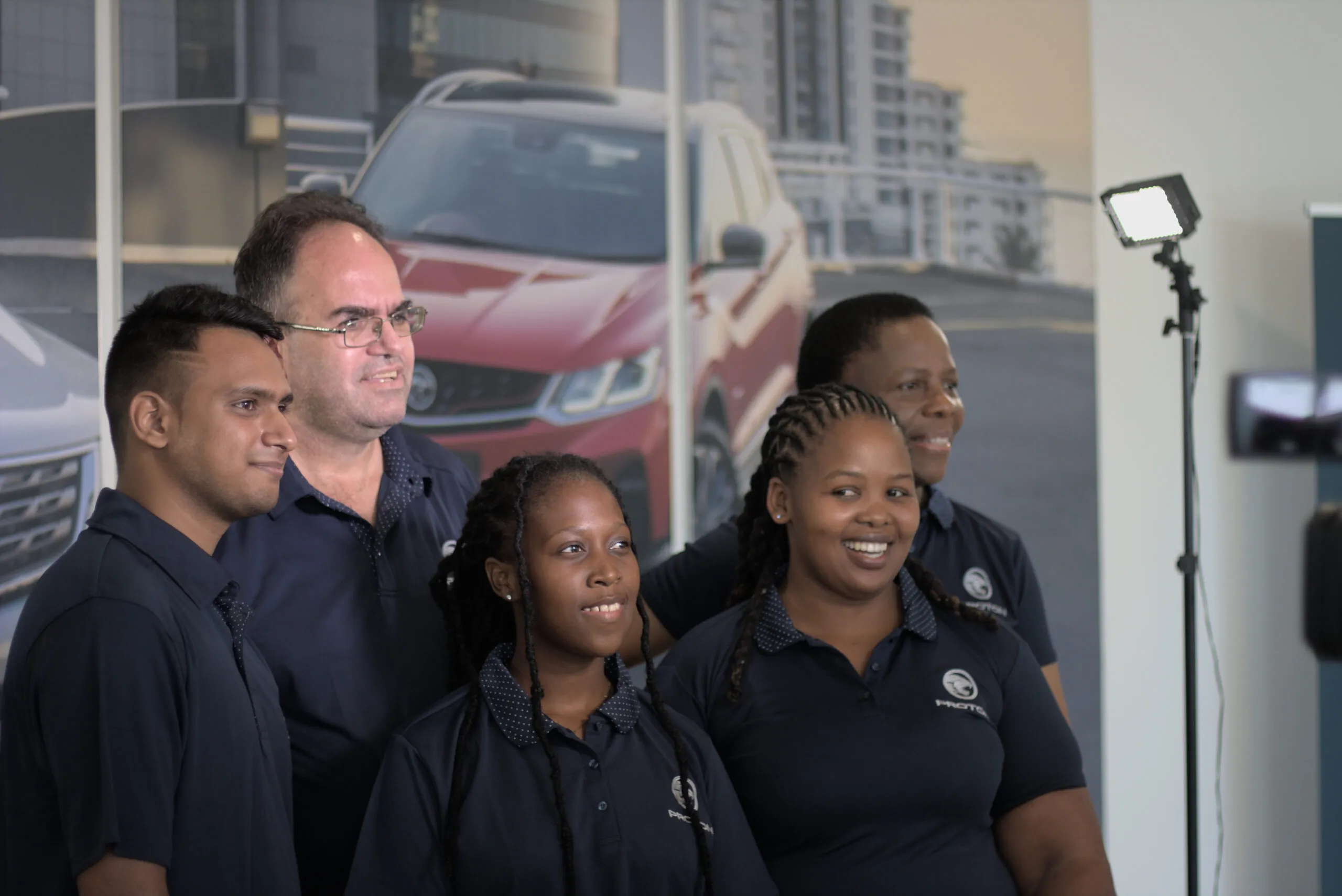 The event saw the five finalists "compete" for the car in a final showdown. A large wall with balloons tied on was created and erected in a glass room. In each balloon was a combination of confetti and glitter, but only one balloon was filled with red glitter and confetti, and this was the winning one. The contestants had to take their aim with a bow-and-arrow and shoot a balloon filled with red confetti.
To start, each contestant pulled a number out a bag, numbered 1 to 5, which determined the order in which they could take their shot. Once the order was established, each contestant had the chance to enter the glass box to hit the balloons on the wall. After 4 rounds, Nontobeko Ngwenya hit the balloon filled with red, winning the Proton X50 Premium.
There was immeasurable excitement and real emotion in the air as 21-year-old Ngwenya drove away in her brand-new premium Proton X50.
Celebrating with the team from Proton South Africa and the other contestants, Ngwenya shared her feelings, "This is the best Valentines Day ever and it definitely means that it is going to be my favourite day always! This feeling is surreal," she ends.