By Proton South Africa
Are you ready to embark on an unforgettable journey – be it to work, to the shops, to drop your kids off at school, or across the mesmerising landscapes of South Africa? In the ever-evolving world of cars, finding the perfect vehicle that combines fuel efficiency with affordability, and adventure can be quite the challenge.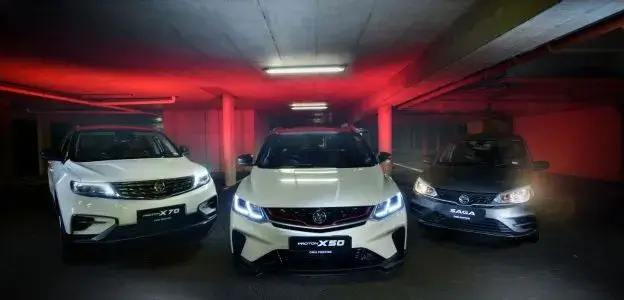 However, Proton South Africa has risen to the occasion, offering a range of vehicles that not only excel in fuel efficiency but also make owning a quality car a reality for many.
Proton X50: Power and Pizzazz in Perfect Harmony
The Proton X50 is the embodiment of a compact powerhouse, promising an extraordinary driving experience. As you step into its inviting SUV, you'll be welcomed with an aura of refinement and technological prowess. The Proton X50 seamlessly blends sleek aesthetics with cutting-edge features that elevate every drive to a new level.
Its compact design and affordable pricing make it a top choice for those looking to save on fuel costs without compromising on style and functionality.
Proton X70: Luxury Redefined, Adventure Amplified
Prepare to be captivated by the Proton X70, a majestic SUV that combines luxury and comfort effortlessly. From its striking exterior design to its spacious and opulent interior, the Proton X70 promises a haven of tranquillity on every journey. Settle into its plush seats, and you'll be drawn into a world of sophistication and refinement.
As you embark on your South African escapades, the Proton X70's smooth ride and impeccable handling will transport you to a realm of sheer bliss. Safety takes centre stage with advanced features that prioritise the protection of you and your loved ones. Seamlessly integrated connectivity options and an advanced infotainment system ensure that entertainment and convenience are at your fingertips throughout your adventures.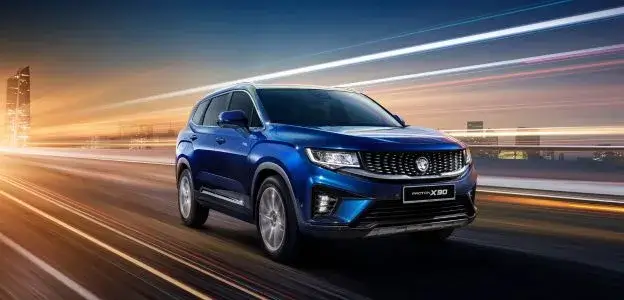 Proton X90: The Wow Factor
The Proton X90 stands as a game-changer in the South African automotive market. It offers something truly unique – a hybrid powertrain coupled with the convenience of being a spacious 7-seater. Whether you're transporting your family or friends, the X90 provides comfort and versatility. Moreover, its hybrid technology ensures exceptional fuel efficiency, reducing your carbon footprint and your fuel expenses.
Proton SAGA: Style, Affordability, and Urban Flair
The Proton SAGA is a stylish urban companion that effortlessly blends practicality with a touch of sophistication. This compact sedan is tailored to meet the demands of city living while offering an irresistible combination of affordability and elegance. The Proton SAGA attracts attention wherever it goes, exuding confidence and flair.
The Proton SAGA's fuel-efficient engine ensures that your adventures are thrilling and economically viable. Step inside, and you'll discover a comfortable and ergonomic interior, equipped with the latest technology to keep you connected and entertained throughout your journeys.
Limited-Time Offer: R50,000 Cash Back
Proton South Africa understands the importance of offering exceptional value to its customers. As a testament to this commitment, Proton is providing an exclusive limited-time offer: a staggering R50,000 cash back to buyers who purchase a Proton X50 or Proton X70 vehicle. This incredible incentive not only allows customers to experience the latest technologies and performance in Proton vehicles but also provides substantial savings, making ownership even more rewarding.
Take advantage of our Proton cashback deals and specials
In a world where fuel prices are ever-increasing, owning a Proton vehicle means you can enjoy the open road without constantly worrying about the pump. Proton's vehicles are not only designed to save you money but also to provide you with a reliable and enjoyable driving experience. From the thrill of driving the comfort and luxury offered, each vehicle promises a unique experience tailored to your desires.
Get ready to embrace the thrill of the Proton journey in South Africa and make memories that will last a lifetime!