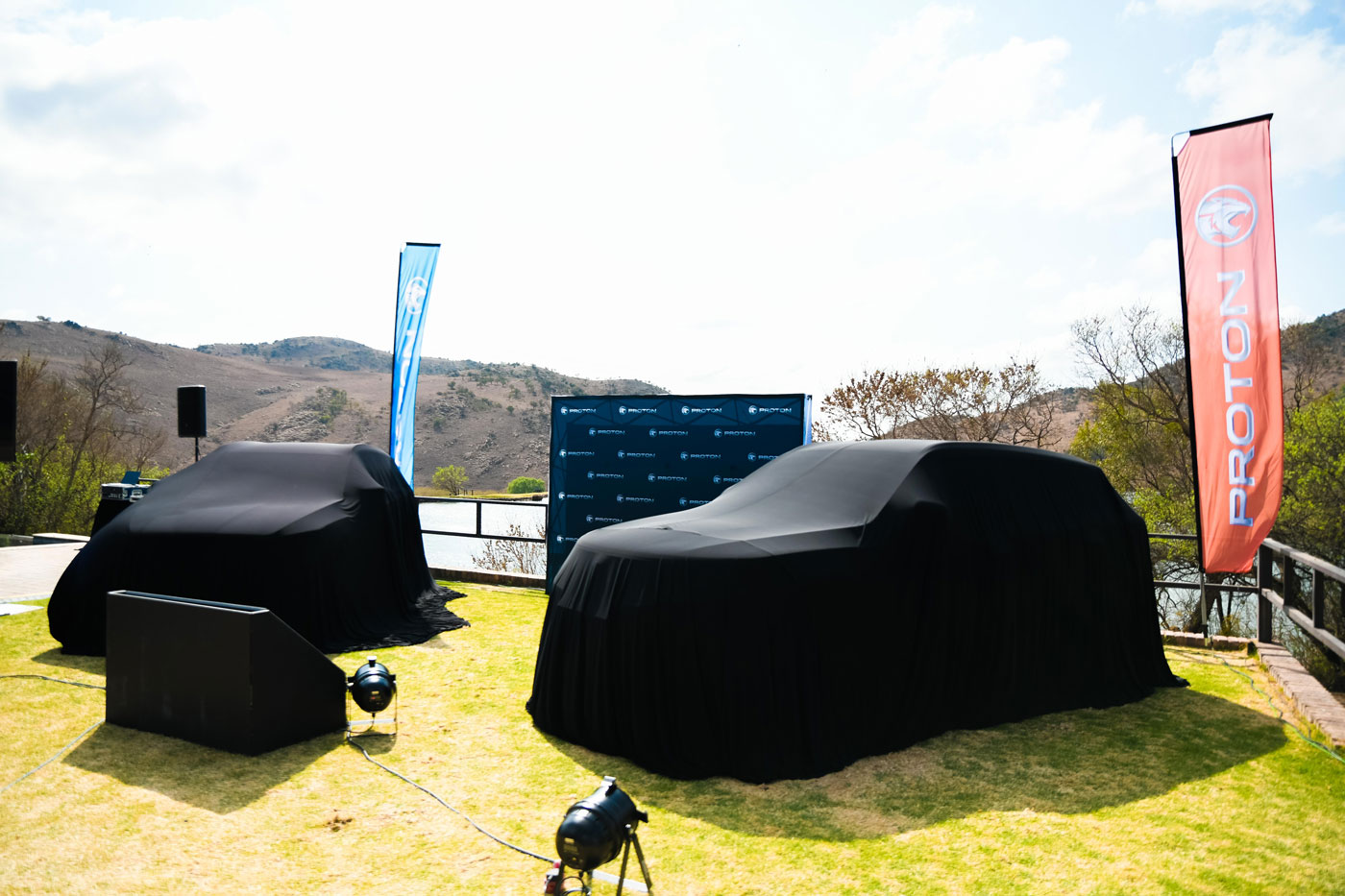 The PROTON X50 and PROTON X70 have officially launched and these quality SUVs are now available in PROTON dealerships across South Africa.
PROTON is distributed by Combined Motor Holdings (CMH), the JSE-listed specialist motor retailer. With 40 years of success in motor retail, CMH is well-equipped to provide a stable platform from which to launch this brand. CMH will be supported in the market by dedicated PROTON Dealerships, countrywide.
Since the launch of PROTON SOUTH AFRICA into the playing field and the launch of the PROTON X50 and PROTON X70, it has been a welcome start. The PROTON X50 and PROTON X70 take the market on with class-leading designs and a powertrain co-developed between Geely and Volvo.
The new PROTON models are right-hand drive versions of GEELY vehicles sold in left-hand markets around the world. The new dependable SUVs benefit from shared group engineering expertise including technology solutions also found in VOLVO models. With GEELY providing resources and support for PROTON, we can ensure that the runway for vehicles being released in the near future is exciting.
We are thrilled to announce that on purchase of a PROTON X50 or PROTON X70, customers will receive a 5-year unlimited warranty which is transferable, a move that backs up the quality promise of the product, reinforcing used-car value on trade in which we know is also a buying point that makes a massive difference. On purchase, buyers will receive 5-year roadside assistance as well as a service and maintenance plan.
The 2022 Proton X50 and Proton X70 offer a host of intelligent and connected features that make driving more convenient and safer. For enjoyment and convenience, the multiple speakers with power amplifier and subwoofer enhance the music experience while the six USB ports provide ample charging solutions. Additionally, saying "Hi PROTON" allows the driver to operate the windows, sunroof and air conditioning.
Beyond this, the PROTON X50 and Proton X70 offer enhanced features for the driver and passengers' comfort, as well as a sophisticated look. Some of these features (depending on the variant and class) include key-activated engine starting to foot sensor boot systems, chrome finishing on the front and rear bumpers, alloy wheels, power tailgate with foot sensor and Nappa leather seats with black headlining. The PROTON X70 comes with PROTON Intelligent Air Purification System (P-IAPS) – a combination of an N95 cabin filter (incorporated into the air-conditioning) and air purifier system; combined they work twice as efficiently to improve the air quality inside the cabin.
Based on current market demand, the new PROTON X50 and PROTON X70 are quality SUV vehicles set within an affordable pricing bracket. The Proton X50, starting from R449 900, and Proton X70, starting from R529 900, will be available for purchase from September 2022.
Consumers across the country will be pleasantly surprised by these fuel-efficient vehicles. PROTON has created these products that fulfil the desire for an SUV that is not only outstanding in performance, features and aesthetic appeal but is also affordable to own and run. The fuel consumption of the PROTON X50 is 6.5L/100km and the fuel consumption of the PROTON X70 is 7.8L/100km.
Now that is 'Affordable Luxury.'