With 'affordable luxury' as its catchphrase, the Malaysian brand launches its X50 and X70 SUVs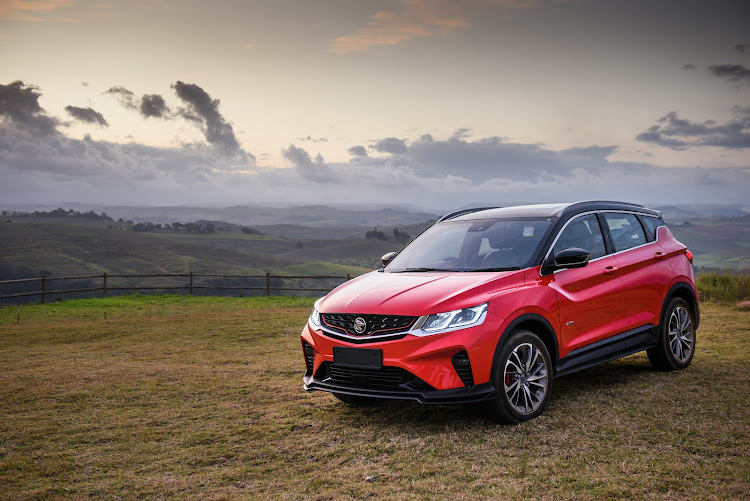 Proton has returned to SA a decade after leaving the country, initially launching two attractively priced SUVs that will be joined by another SUV and two sedans in the next 18 months.
The brand returns under new ownership after being purchased in 2017 by Chinese automaker Geely, which also owns Volvo and Lotus, and is a significant shareholder of Mercedes-Benz.
The Malaysian carmaker has locally teamed up with Combined Motor Holdings (CMH), one of SA's largest dealer groups and the company that reintroduced Volvo to SA in the 90s. Proton will initially be supported by 20 dealers in SA, growing to 35 dealers by 2024.
All vehicles are supported by a five-year/unlimited distance warranty, five-year/80,000km service plan and five-year emergency roadside assistance.
Proton, which was founded in 1983, previously imported models including the Gen-2, Satria Neo, Saga, Savvy, Persona and Arena bakkie to SA, but quit the country in 2012.
Speaking at the launch event in Johannesburg this week, Steven Xu, Proton Malaysia's director of international sales, said the brand returns much stronger and intends to stay. He said Proton's new-generation cars are superior to their predecessors with the brand having access to the Geely group's technology, and they are built at Proton's plant in Tanjung Malim.
"The purchase of a 49.9% stake in 2017 by Geely has transformed Proton through its additional finance, technical expertise and products," says Jebb McIntosh, CEO of CMH.
"When the Proton brand became available, we jumped at the opportunity for several reasons, but mostly, we saw a gap in the market for a quality SUV within an affordable price bracket."
With "affordable luxury" as its catchphrase, Proton will initially offer local customers two SUVs — the X50 and X70 — and it is aiming high in its ambitions.
"We are targeting brands like Volkswagen, Mazda and BMW, not Haval and Chery," says Greg Snodgrass, Proton SA's sales manager.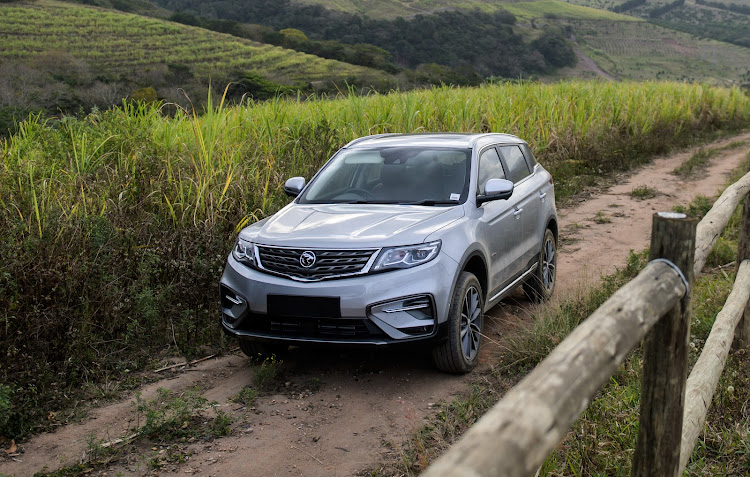 The X50 and X70 are powered by a Volvo-sourced 1.5l three-cylinder turbocharged petrol engine tuned to deliver 110kW and 226Nm, or 130kW and 255Nm depending on model. A seven-speed dual-clutch transmission is standard in both. While the X50 is available only with front-wheel drive, the larger X70 can be had with the option of all-wheel drive.
The X50 is available in four derivatives with the Standard model offering features like fabric seats, four airbags, electronic stability control, full LED headlamps, reverse camera, aircon, rear air vents and an eight-inch infotainment touchscreen. The Luxury model adds another pair of airbags, automatic headlamps, leatherette seats, while the Executive version ups the ante with tyre pressure monitors, automatic climate control, power-adjustable driver's seat, a 10-inch infotainment screen and a 360° camera.
The range-topping X50 Premium further adds the high-output 130kW engine (the other versions have the 110kW unit), a panoramic sunroof, dual-tone exterior, and a driver-assist system that includes adaptive cruise control, intelligent high-beam control and lane-keeping assist.
With a length of 4,330mm the X50 is a midsized crossover pitched against rivals like the Mazda CX-30, Toyota Corolla Cross and VW T-Roc.
The larger X70, with a length of 4,519mm, competes with crossovers including the Mazda CX-5, VW Tiguan and Volvo XC40.
It has four models all powered by the higher-output TDGi 130kW engine. The Standard model is kitted out with six airbags, halogen headlamps, fabric seats, an eight-inch infotainment system, and electronic stability control.
The Executive in addition comes with LED headlamps with daytime running lights, a power tailgate, leatherette seats, ventilated front seats and a 360 degree camera. The Executive AWD adds all-wheel drive, a driver-assist system, larger alloy wheels and a more powerful audio system. The range-topping Premium model is front-wheel drive but adds a panoramic sunroof and Nappa leather seats to the tally.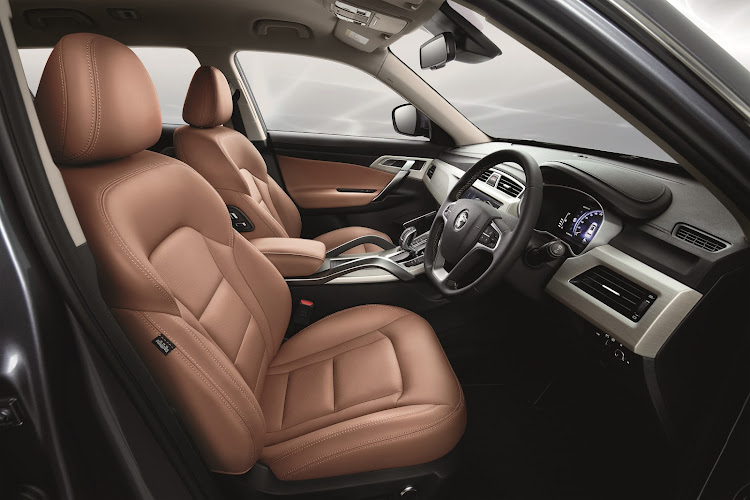 I had a brief drive in the X70 Premium and initial impressions are positive. It is a big step up from earlier Protons in terms of refinement and build quality. With its Nappa leather upholstery and soft-touch surfaces the roomy cabin has a premium ambience, and the digital instrument panel and large infotainment screen lend a hi-tech feel.
The 1.5 turbo engine felt reasonably punchy and quiet, and a slick-shifting seven-speed transmission added to an overall smooth driving experience. Yielding suspension and high-profile tyres gave the car a plush ride even on a bumpy road.
Pricing
X50 1.5T Standard — R449,900
X50 1.5T Luxury — R499,900
X50 1.5T Executive — R535,900
X50 1.5TDGI Premium — R579,900
X70 1.5 TDGi Standard — R529,900
X70 1.5 TDGi Executive — R579,900
X70 1.5 TDGi Executive AWD — R629,900
X70 1.5 TDGi Premium — R639,900